Air Conditioning Services in Tamarac, FL
Welcome to Big C & Sons, your one-stop shop for high-quality air conditioner services in Tamarac, FL. We understand the importance of having a reliable air conditioning system to keep me cool during the scorching Florida summers. With over 20 years of experience in the industry, we have the knowledge and expertise to handle all of your AC needs. From repairs to installations, we do it all while providing unparalleled customer service and competitive pricing.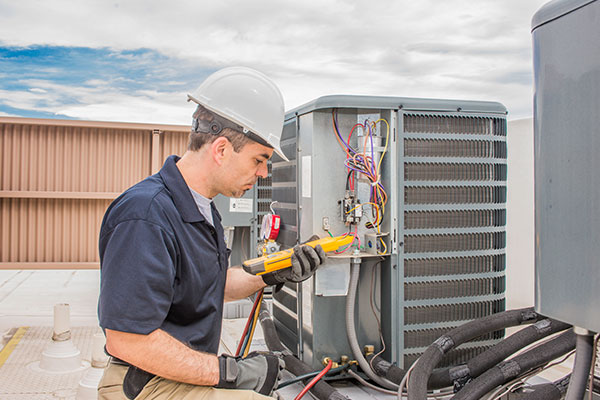 AC Repair
There's nothing worse than realizing your air conditioning has stopped working in the middle of a heat wave. We understand the urgency of AC repair and offer emergency services so that we can get your system up and running as quickly as possible. Our team of experienced technicians will diagnose the problem and provide you with an honest, transparent quote for the repair. We always use top-quality parts and strive for long-lasting solutions to ensure your AC stays running smoothly.
AC Maintenance
Routine AC maintenance is essential to keep your air conditioning system operating at peak performance and extend its lifespan. We offer preventative maintenance plans to give you peace of mind knowing your AC is in good hands. Our team will perform a thorough inspection of your system, clean the unit, check for refrigerant leaks, change filters, and more. We will make any necessary adjustments to ensure your unit is running efficiently, which can save you money on your energy bill. By investing in routine maintenance, you can avoid costly breakdowns and keep your AC operating smoothly for years to come.
AC Installation
Whether you're looking to replace an old unit or install a brand-new system, Big C & Sons is here to help. We specialize in AC installations for both residential and commercial properties. Our team will work with you to determine the best solution for your needs and budget and provide you with a transparent quote for the installation.
Additionally, we offer a wide range of air conditioning brands and models to choose from, ensuring you find the right fit for your home or business. Our skilled technicians will ensure that the system is installed correctly, with all necessary equipment, such as ductwork and thermostats, installed to the manufacturer's specifications.
FAQs
What are some signs that my air conditioning unit needs repair?
One of the most noticeable signs that your air conditioning unit needs repair is when the unit is not producing cool air. If you notice that the air coming from your unit feels warmer than usual or doesn't feel cool at all, it is essential to get it looked at by a professional. Other signs to look out for include unusual noises coming from the unit, leaking water or refrigerant, and a strange smell or moldy odor.
As a homeowner, it's important to look out for signs that your air conditioning system is not working at peak performance. Ignoring minor issues like unusual noises or not producing cool air could cause more significant and costly repairs down the line. When you notice any of these signs, be sure to contact us at Big C & Sons right away. Our team of experienced professionals is here to help get your air conditioning system running smoothly again.
What is involved in AC maintenance, and how often should it be performed?
Air conditioning maintenance is crucial to keeping your AC system running smoothly and efficiently. Regular maintenance of your system will not only prolong the life of your air conditioning unit but will also ensure that it runs optimally, reducing the likelihood of system breakdowns.
During an AC maintenance check, our technicians will inspect and clean the system, change the air filter, check the refrigerant levels, inspect blowers and fan blades, check electrical connections, and check the thermostat. Our team of experts will also identify any potential issues and make recommendations for repairs to keep your AC system running at its best.
We recommend having your air conditioning system maintained at least once a year, preferably before warmer weather begins. However, if you are a homeowner, we recommend checking your air filter regularly and replacing it as necessary to maintain your system's efficiency.
Why should I choose Big C & Sons as my air conditioning service provider?
We pride ourselves on providing complete customer satisfaction. Our team is highly skilled and experienced, and we use high-quality products and equipment to ensure that your AC system is functioning optimally. We offer a wide range of air conditioning services, including installation, repairs, and maintenance, and we are committed to providing our customers with affordable and efficient services.
Our technicians are trained to provide exceptional customer service and will communicate with you throughout the AC service. We understand that your time is valuable, which is why we offer flexible scheduling to fit your busy lifestyle. You can trust us to complete the job correctly, promptly, and with minimal interruption to your daily routine!
Need an AC Specialist?
We take pride in providing our customers with top-notch air conditioning services in Tamarac and the surrounding areas. From repairs to maintenance to installations, we do it all and do it well. We pride ourselves on our exceptional customer service, industry experience, and affordable pricing. At Big C & Sons, we are proud to serve Tamarac and its surrounding areas. Contact us today to speak with one of our specialists and schedule an appointment with our technicians. We look forward to working with you!